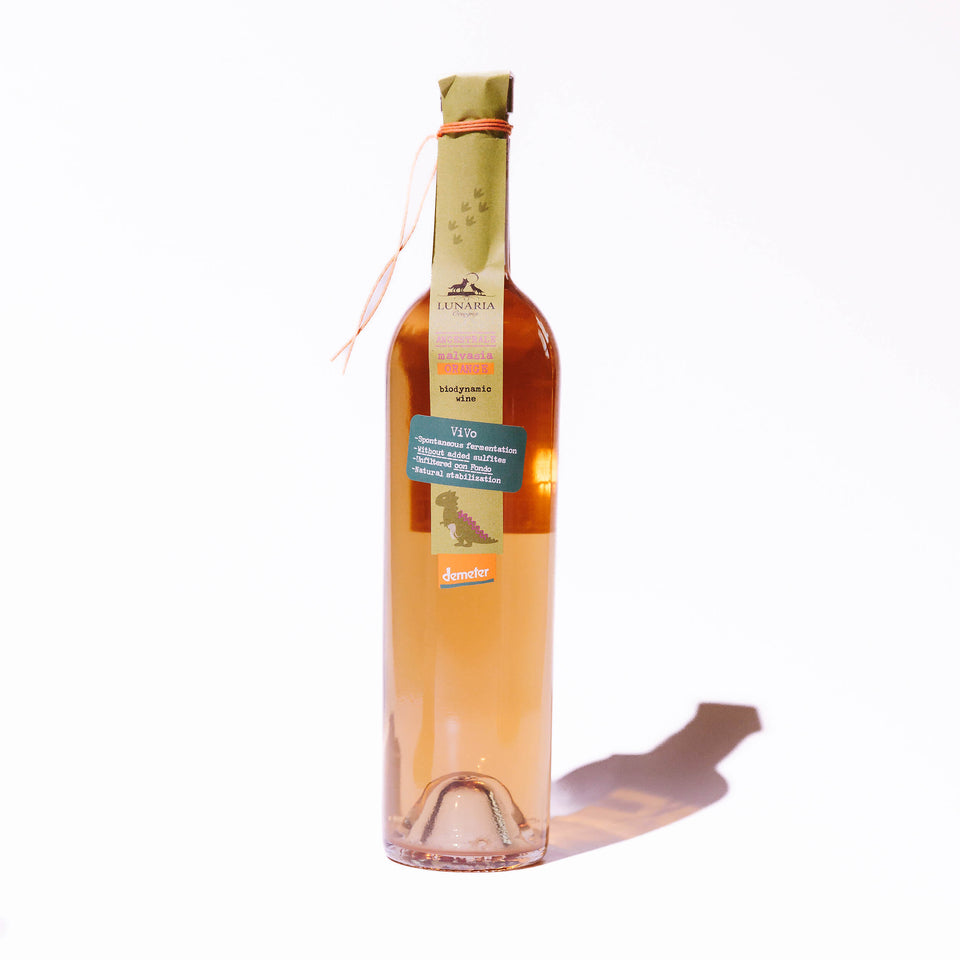 Lunaria Malvasia Orange Biodynamic Wine 750ml
This Orange wine, so called due to the colour from leaving the white grape skins in contact with the juice during the winemaking process is bursting with flavour and texture. The Malvasia grapes are naturally floral and fruity in character which is balanced beautifully by the richer texture provided by the extra skin contact. With notes of orange blossom, jasmine, kumquat and Apricot.  
Orsogna is and award-winning cooperative specialising in native grapes of Italy's Abruzzo region. They are committed to biodynamic wines. Under the brand Lunaria, they support the WWF LIFE Euroturtles project – so you can feel happy knowing you are helping a good cause whilst enjoying this delightful wine.